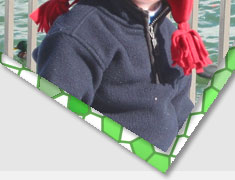 Choose a gallery to view
Stephanie has put together some collections of photos from various family activities throughout the year. Check out all the fun by clicking on one of the links below.


The Big Train Ride
Kyle was so lucky this past year. For his fourth birthday he got to go on his first train ride. We rode the Metrolink to Los Angeles to watch "The Incredibles" on the big screen. Check out the fun!